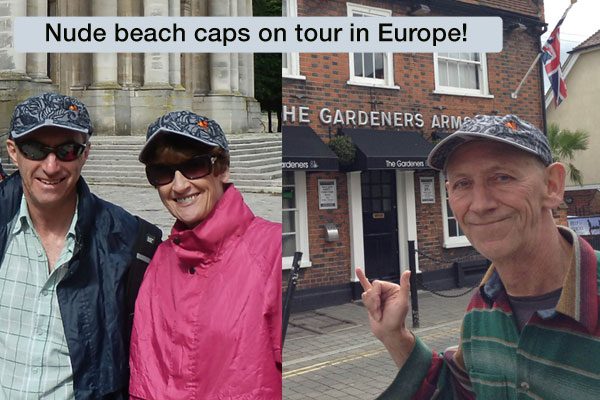 What makes our Beach Accessories – Beach Cap so unique?
As mentioned in last weeks blog post 'INTRODUCING, new beach accessories with our NEW Nude Beach Cap!' we would like to take the extra time in this blog post to explain why our beach cap is so unique.
It's been an emotional rollercoaster! Heaps of research and effort has gone into developing a beach hat that is light, practical and folds up to stash in your pocket!
"Did you say a cap that fits into your pocket?"
"Yes!  A cap that folds up to put in your pocket!!"
It is just the thing for when you are traveling or down at the beach! It even has a clever compartment in the top to hide a couple of notes so you and your friend can have a coffee down the beach without having to take your purse or wallet with you.
We gave out a couple of caps for road testing on tour in Europe and had heaps of people are already enquiring about them.
Stock will be arriving at the end of October with heaps of colours and designs too!
So keep posted for the release of our Nude Beach Cap or check out our sarongs on our site.